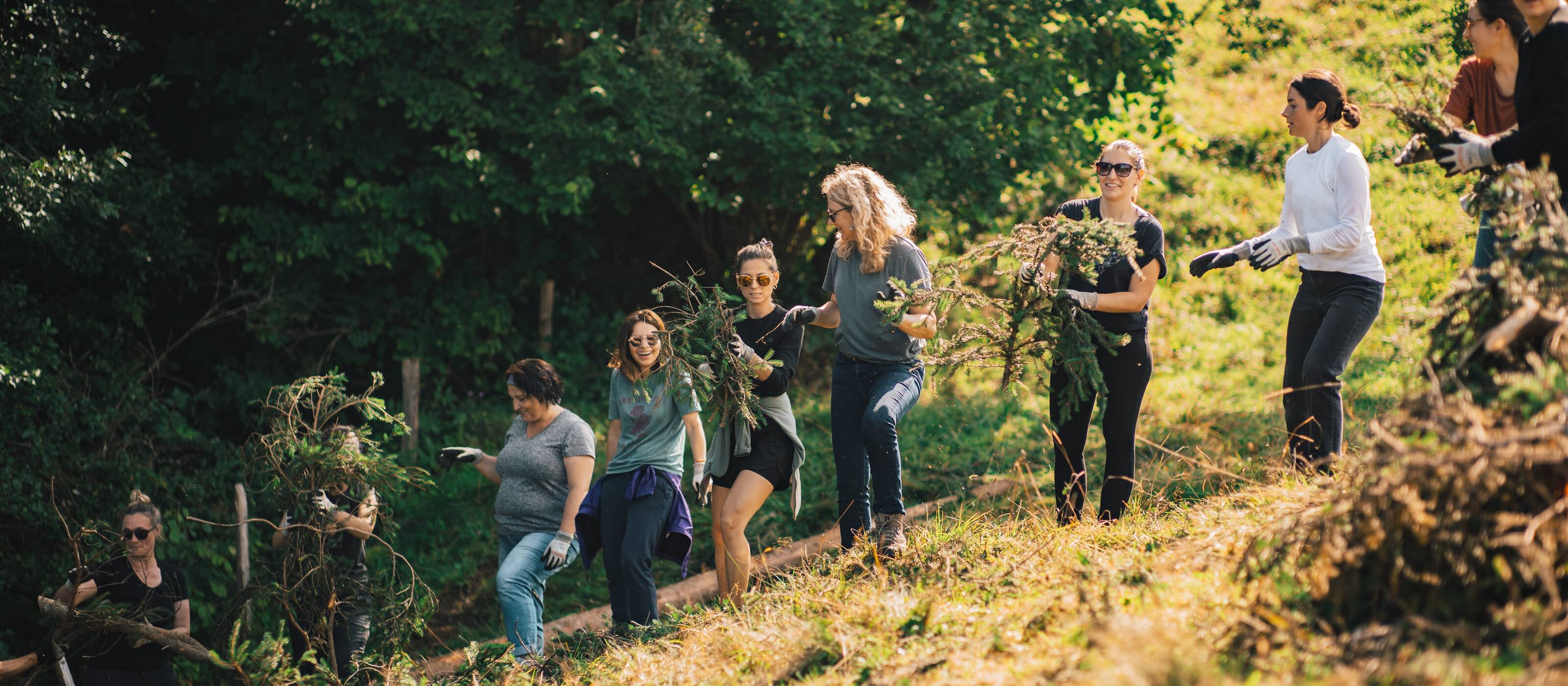 Corporate volunteering on a Swiss alpine farm
Under the guidance of the mountain farmer, your employees will spend a day working on the alpine farm where a lot of manual work is required, and machines are only used selectively. The reason that your help is so valuable is because complex and labour-intensive tasks can be carried out efficiently together. You will get a first-hand insight into mountain agriculture.
The corporate volunteering offer is suitable for groups of five to 20 people and takes place in the scenically spectacular foothills of the Alps and the alpine region. For groups with fewer or more employees, please contact us by telephone. Assignments are possible between May and mid-October.
Event costs and programme contribution
The event costs of CHF 120 per participant include the organisation of the assignment (excl. travel), coffee/tea to welcome you, lunch, pre-dinner drinks and delicious canapés of regional products, and a talk by a Caritas mountain action employee on the subject of mountain agriculture.
In addition, companies make a programme contribution to Caritas mountain action. This provides direct relief to mountain farmer families in difficult situations by placing individual volunteers with them. We consider the size of the programme contribution as a guideline that can be negotiated. CHF 1,500 will provide relief for a mountain farmer family for about one month. Please contact us if you have any questions.
5-20 participants
CHF 120 per participant

CHF 1'500 programme contribution
Participation cost excl. VAT
Adjusted conditions apply for more participants.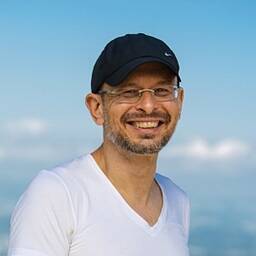 «To be outdoors in nature, working hands-on together, was an enriching experience for us office workers.»Dominik

Project Manager at SIKA
Requirements and equipment
Anyone can participate in a mountain action. No special knowledge is required. The most important thing is the motivation to get stuck in and work outdoors for a day. This requires good physical fitness and the right equipment. It is important to wear clothes that are appropriate for the weather, and sturdy mountain or walking boots that ensure a good foothold on steeper terrain. In hot weather, sun protection, sunglasses and bottled water should be brought. In cold and wet weather, rain protection is necessary.
Locations
The assignments take place in the foothills of the Alps and in the alpine region. The exact locations of the farms are not shown on the map for data protection reasons.
Further information
Interested? Contact us.
Fill in the contact form and we will get in touch and advise you on planning your team event in the mountains.
Caritas mountain action
Adligenswilerstrasse 15
P.O. Box
CH-6002 Lucerne
+41 41 419 23 29bergeinsatz@caritas.ch
Telephone Monday-Friday 09.00-12.00